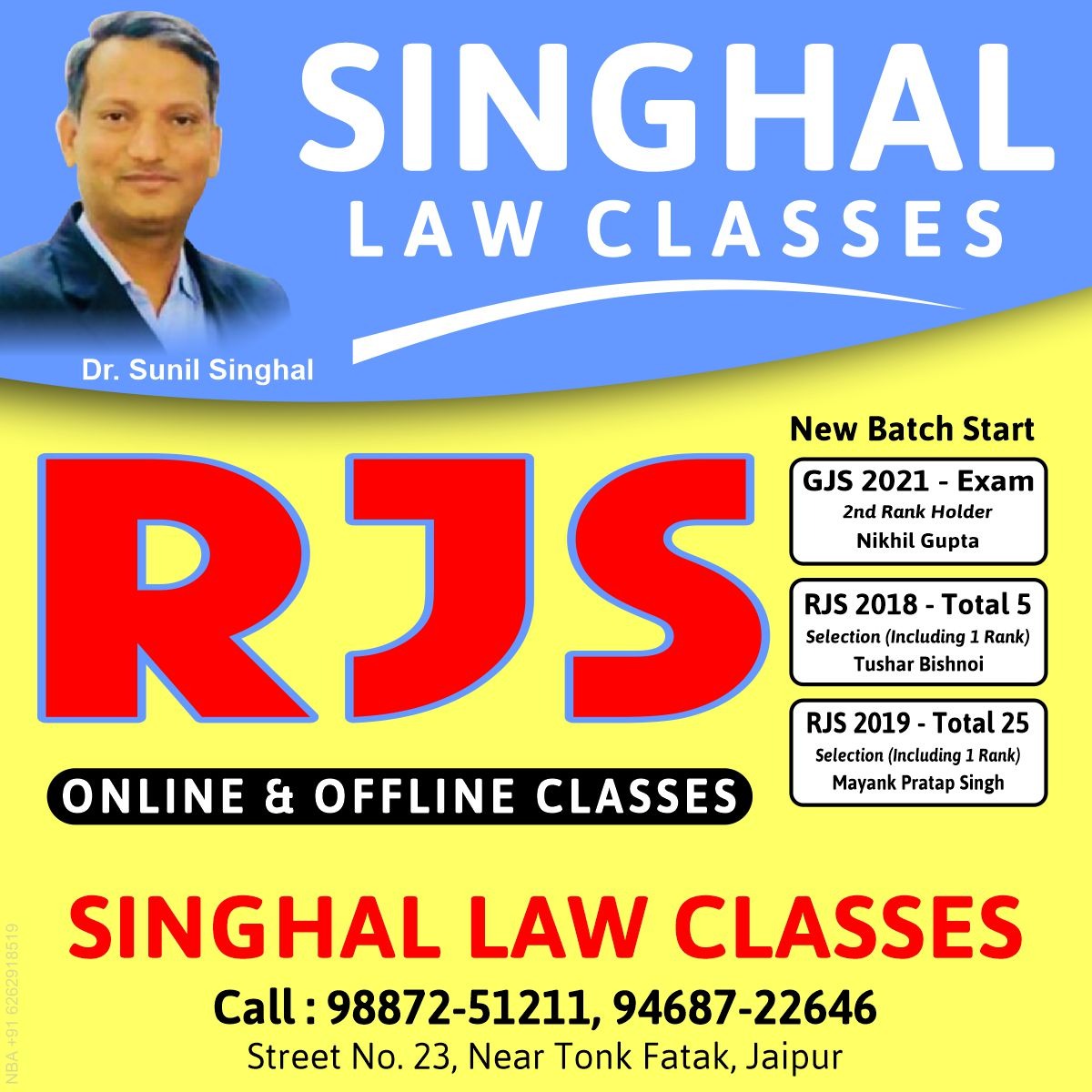 Rajasthan High Court is the High Court of the state of Rajasthan. It was established on 29 August 1949 under the Rajasthan High Court Ordinance, 1949. The court has a sanctioned judge strength of 50. The seat of the court is at Jodhpur. View of the Rajasthan High Court, Sardar museum in Umaid Park and upper right is Jodhpur fort in 1960.
There were five High Courts functioning in the various units of the States – at Jodhpur, Jaipur and Bikaner, the High Courts of former Rajasthan and Matsya Union, before unification of the Rajasthan. The Rajasthan High Court Ordinance, 1949 abolished these different jurisdictions and provided for a single High Court for the entire State. The High Court of Rajasthan was founded in 1949 at Jaipur, and was inaugurated by the Rajpramukh, Maharaja Sawai Man Singh on 29 August 1949, later on after complete integration of Rajasthan in 1956 it was moved at Jodhpur with recommendation of satyanarayan rao committee.
The first Chief Justice was Kamala Kant Verma. A bench was formed at Jaipur on 31 January 1977 under sub-section (2) of Section 51 of the States Reorganisation Act, 1956 which was dissolved in 1958. Currently the sanctioned strength of the judges is 50 and actual strength is 34.
---
The Chief Justice
Currently the Chief Justice of the court is Justice Indrajit Mahanty.
Rajasthan High Court Bar Association, Jaipur
Rajasthan High Court Bar Association, Jaipur is a registered society of the Advocates practicing at Jaipur Bench of Rajasthan High Court. The body elects its office bearers through direct election every year.
Statue of Manu
On March 3, 1989, the Rajasthan Judicial Officers Association sponsored by the Lions Club had installed a Manu idol in front of the lawn of the high court with the permission of the high court.
Established : 29 August 1949
Location : Principal Seat: Jodhpur, Rajasthan
Circuit Bench : Jaipur
Coordinates : 26.292246°N 73.035172°ECoordinates: 26.292246°N 73.035172°E
Composition method : Presidential with confirmation of Chief Justice of India and Governor of respective state.
Authorized by : Constitution of India
Appeals to : Supreme Court of India
Judge term length : mandatory retirement by age of 62
Number of positions : 50 (Permanent: 38 ; Addl: 12)
Website : http://hcraj.nic.in/
Singhal law classes offers LA (JLO) ,RJS, ADJ, GJS, DJS, MPJS, UPJS etc. , APP, RAS, IAS, NET (LAW)and LL.B. ENTRANCE EXAMS PREPARATION- ULET, CLAT, RULET & LL.B. Programmes ( LL.B. I, II & III YEAR COACHING). singhal law classes has an magnificent array of academic. It is one the finest Rajasthan High Court Exam Institute in Jaipur which provides online test series to the regular and distance learner students.
In the current of cut throat competition it is vital & important that the student, not only does well but he should secure a position of merit, to achieve "success"- the dream word of every competition. To be successful, you must have more confidence & a winning attitude. At this Singhal Law Classes institute, we rely on a solid grasp of basic principles that help the student to understand & make their studies easier. Our objective is to provide best result oriented education to the ready student without profit motive.